SMW Ku Wideband LNB

Security policy

Delivery policy

Return policy
Wideband, extended IF, output PLL LNB for simultaneous reception of full Ku-Band
The Wideband output LNB supports reception of full Ku-Band with 1 LO and 1 extended IF output 950-3000 MHz, 950-2750 MHz or 290 - 2340 MHz.
The LNB is ideal for installation in various professional applications with low symbol rate carriers.
Features
Full Ku-Band coverage with 1 LO and 1 output 
Standard Ultra Low Phase Noise meets all profiles of DVB-S2X
High P1dB and IP3
Choose between Internal Ref. or External Ref. input models
Available as TWIN for H/V reception
10.41 model acc. to ASTRA Wideband spec.
Compact size and light weight
Wide operating temperature range
Low gain option
Factory Reference: KU BAND WIDEBAND PLL LNB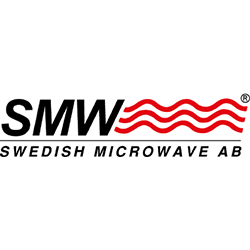 Input Frequency

10.95 - 12.75 GHz

Input Frequency

10.70 - 12.75 GHz

LO Frequency

10.00 GHz

LO Frequency

10.41 GHz

LO Frequency

9.75 GHz

Noise Temperature

0.8 dB

Output Frequency

950 - 3000 MHz

Output Frequency

950 - 2750 MHz

Output Frequency

290 - 2340 MHz

Flatness (30 MHz)

±0.4 dB max.

Flatness (full band)

± 4 dB max.

Phase Noise

-35 dBc @ 10 Hz

Phase Noise

-80 dBc/Hz @ 10 kHz

Phase Noise

-90 dBc/Hz @ 100kHz

Phase Noise

-120 dBc @ more than 1 MHz typ.

Phase Noise

-75 dBc/Hz @ 1 kHz

Phase Noise

-62 dBc/Hz @ 100Hz

Input VSWR

2.3:1

Output VSWR

2.1:1

Image Rejection

40 dBc min.

Gain

60 dB typical

Gain

55 dB min.

Output P1dB

+10 dBm typ

IP3

+20 dBm typ.

Current Drain

180 mA @ +18 V

Current Drain

225 mA @ +14 V

Current Drain

160 mA @ +20 V

Current Drain

200 mA @ +16 V

Current Drain

260 mA @ +12 V

Input Waveguide

WR 75 / R 120. Flange PBR 120.

LO Leakage

-60 dBm @ waveguide input min.

Temperature Range

-40°C to +80°C

Enclosed Accessories

O-ring, mounting screws (M4 x 10) 4 pcs

DC Input Voltage

+12 to +26 V supplied through output connector

Dimensions

127 x 56 x 44 mm (N-connector)

Weight

329 g (F- & SMA-connector)

Weight

345 g (N-connector)